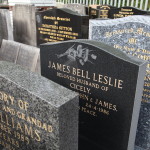 Find out more about headstone prices in Meols by speaking to an established stonemason. With over 50 years of experience in the monumental trade, we can assist you in choosing the most appropriate headstone at an affordable price. We offer a full range of headstones and our dedicated staff will ensure that you get the very best of attention and the highest quality product.
The headstone you choose will memorialise your lost loved one for many years to come. In Meols, headstone prices as well as the type of headstone and lettering can be discussed when you pay us a visit. At our custom designed factory on North Cheshire Trading Estate Prenton, you are welcome to view our display headstones. We also provide the highest quality memorial headstones and these can be tailored to give a lasting and fitting remembrance for the deceased's grave site. We are proud of the quality workmanship that is undertaken with each memorial. All are lovingly created with attention to detail ensuring all your requirements are met. We can provide memorial headstones crafted from marble or granite, whichever you prefer.
Headstone prices in Meols will include an inscription on the memorial. Each memorial headstone we create has sufficient space for a personal inscription. To find out more about headstone prices, please contact Birkenhead Monumental. Choosing the right inscription does require some thought. We can assist you with a message that is personal and meaningful, and this includes advice with wording, layout and typeface. We can also assist with the required paperwork and submissions for both church and council authorities. All our memorials are installed as required by and according to Health and Safety standards on a ground anchor foundation. As members of BRAMM, our trade association, we guarantee your security and satisfaction. We pride ourselves on our excellent reputation for top quality workmanship, compassionate customer service and affordable prices.