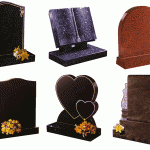 Are you looking for stonemasons in Runcorn? Hire someone who has an impeccable reputation for quality work. Make sure that they have years of experience and satisfied customers. You may need someone who can help you design the monument as well as select inscriptions. Someone with experience and expert craftsmanship should be able to help you get just the right monument that you want. Remembering a loved one is an important aspect of moving on after a death of someone close. Finding an exceptional stonemason is the best way to build a physical remembrance of your loved one. An experienced craftsman can help you design a monument that suits your lost loved one's memory perfectly.
In Runcorn, stonemasons with expert craftsmanship and experience are available at Birkenhead Monumental. As a family owned and operated business that has been offering services for over 30 years to the community, they have built a reputation for exceptional workmanship over the years. They offer assistance with design and inscription at competitive prices. The range of services they offer include supplying and designing a complete range of modern memorials. They also provide cleaning and repairing services and complete renovation of existing memorials. They can make old stones look new. Cremation stones, as well as children's memorials are available. Speak to them about what you need. They understand that this is a difficult time and will do everything they can to make the process easier.
Finding the best stonemasons in Runcorn is easy, just call Birkenhead Monumental and let them help you. They will handle as much or as little of the project that you desire. Use their years of experience to your advantage. They are the experts and will give you an exceptional outcome. For more information about professional stonemasons, contact Birkenhead Monumental.