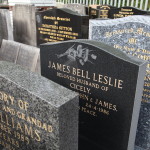 If you have lost a loved one and are finding it a little difficult to choose gravestones in Ellesmere Port, consider speaking to Birkenhead Monumental. A gravestone will give you an opportunity to memorialise your loved one who has passed on. A carefully and thoughtfully designed and made gravestone is a tribute to the life of the deceased. It is important that you choose the right type of gravestone. In times of emotional distress, making a decision can be quite difficult. The kind of gravestone you choose should represent the personality of the deceased. With the help of a qualified, skilled, and highly experienced monumental mason, choosing a good quality gravestone will be easy.
In Ellesmere Port, gravestones of great quality are provided by Birkenhead Monumental. This is a family-run company that was founded some 30 years ago. Over its many years in business, Birkenhead Monumental has gained a superior reputation for delivering world class workmanship, enviable customer service, and competitive pricing. The services offered by Birkenhead Monumental includes supplying and fixing the full range of contemporary memorials seen in cemeteries. You can also rely on Birkenhead Monumental for one-off unique gravestone designs. You can also rely on the skills of Birkenhead Monumental to ensure that your tribute is inscribed in a sophisticated and professional manner.
Other than providing superior gravestones in Ellesmere Port, Birkenhead Monumental also offers other services such as cleaning, repairing, and full renovation of existing memorials. With Birkenhead Monumental's experience, capable, and dedicated staff, you can trust these experts to produce gravestones that are befitting, durable, beautiful, and will honour the memory of your loved one. Birkenhead Monumental is licensed by the British Register of Accredited Memorial Masons. If you need assistance with choosing gravestones, contact Birkenhead Monumental.